The following songs were performed at the 2023 Women in Blues show on September 2, 2023 at B.B.'s Lawnside Bar B-Q in Kansas City Mo. 
Playlists of these selections are available by clicking the links below:  
YouTube 
Spotify 
  
What follows is additional information compiled about each of these amazing women.  
Happy listening and learning!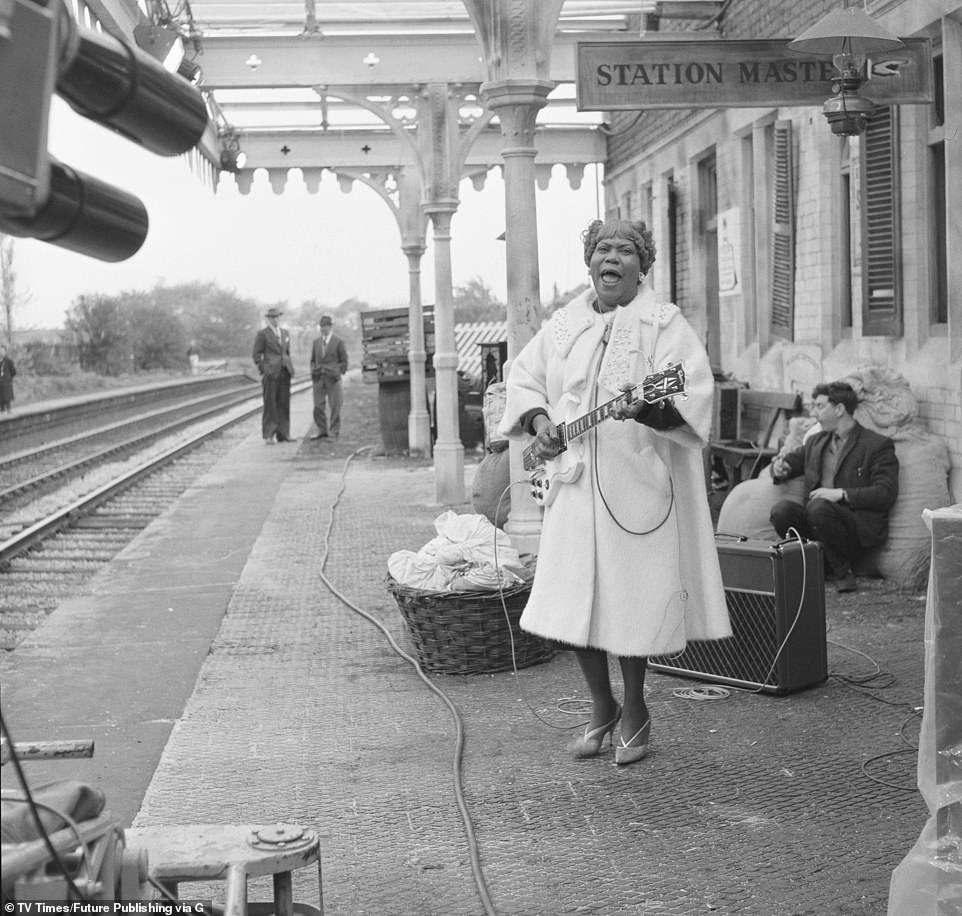 Sister Rosetta Tharpe 
March 20, 1915 – October 9, 1973 
"Godmother of Rock & Roll" 
Song Performed: "This Train" 
It only makes sense that we start with a gospel tune from Sister Rosetta Tharpe. 
Regarded as the Godmother of Rock & Roll influencing some of the most famous artists of all time across genres: Chuck Berry, Elvis, Johnny Cash, Little Walter, Muddy Waters, Keith Richards, Eric Clapton, Aretha Franklin, Mahalia Jackson, and countless others. Little Walter said his 1955 No.1 R&B hit "My Babe," owed everything to one of Sister Rosetta's biggest hits, "This Train." 
In 1992, when Johnny Cash was inducted into the Rock & Roll Hall of Fame, he mentioned Tharpe when speaking about rock's early influences on him. He remembered buying records as a kid: "It was at the Home of the Blues record shop where I bought my first recording of Sister Rosetta Tharpe singing those great gospel songs," he said in front of the Rock Hall crowd. "Some of the earlier songs I wrote were influenced by people like Sister Rosetta Tharpe." 
Born in Arkansas, she started playing guitar at age 4. The family moved to Chicago and eventually to New York City, where she would play the Cotton Club, the Apollo Theater and Cafe Society. Delta blues, New Orleans jazz and gospel music would become her signature style. Sister Rosetta Tharpe was a pioneer in her guitar technique; she was among the first popular recording artists to use heavy distortion on her electric guitar, opening the way to the rise of electric blues. 
Despite her fame, institutional racism in the mid-1940s was still rampant. On tour, all restaurants and hotels were still segregated, so Tharpe slept on buses. She went around the back end of restaurants to pick up food because they wouldn't let her in. 
She was inducted Rock And Roll Hall of Fame in 2018 after spending more than three decades in an unmarked grave. 
When compared to male guitarists of her day, she'd proclaim, "Can't no man play like me. I play better than a man." And she did as evidenced by her axe-shredding 1964 TV appearance playing one of her biggest hits to crossover from gospel to the R&B charts, "Up Above My Head." 
When asked about her music and about rock and roll, Tharpe is reported to have said, "Oh, these kids and rock and roll — this is just sped up rhythm and blues. I've been doing that forever." 
Deep Dives: 
"Up Above My Head" 1964 televised appearance:  https://youtu.be/xC45mPbmJRs 
"Didn't it Rain" Manchester England station concert with Muddy Waters https://youtu.be/Y9a49oFalZE?si=xtJWC2YXzkFqkG-0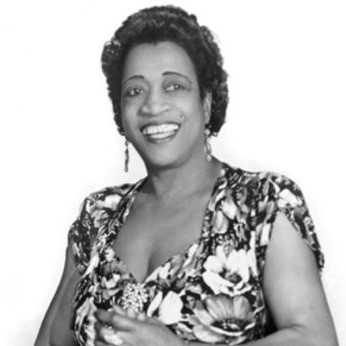 Ida Cox 
February 26, 1888 – November 10, 1967 
"The Uncrowned Queen of the Blues" 
Song Performed: "Wild Women Don't Have the Blues" 
Ida Cox was an American singer and vaudeville performer, best known for her blues performances and recordings. She was billed as "The Uncrowned Queen of the Blues". 
She left home at fourteen to tour with a minstrel revue. Cox excelled at vaudeville singing, but when the popularity of vaudeville shows began to fade, she transformed herself into a formidable blues singer and worked the Southern tent show and vaudeville circuit. She spent some time with pianist Jelly Roll Morton before signing a recording contract with Paramount in 1923. 
Forced to exercise independence from an early age as a result of her teenage career in the minstrel circuits, Cox proved herself as an independent and astute businesswoman through her ability to organize and maintain her own troupe, Raisin' Cain, which lasted for a decade. She broke barriers in this regard, as virtually no black women owned and managed their own businesses in the 1920s and 1930s. She was one of the few female blues singers of the time to write her own songs. 
Through her raw and sharp lyricism, Cox in her songs described the complex social realities of poor and working-class African Americans in the early twentieth century. Her songs address topics of female independence, sexual liberation, and the social and political struggles of black Americans from a decidedly female perspective that became her trademark. One of Cox's most famous and enduring songs, "Wild Women Don't Have the Blues", is remembered as one of the earliest feminist anthems. 
In 1939 Cox performed at Carnegie Hall in New York City as part of John Hammond's second presentation of From Spirituals to Swing. She sang "Lowdown Dirty Shame" and "'Fore Day Creep" before a sold-out, integrated audience. The historic concert introduced the blues diva to a crowd that was perhaps just beginning to appreciate the artistry and significance of black music. 
Deep Dives: 
The Blues Foundation https://blues.org/blues_hof_inductee/ida-cox/ 
"Woman's a Fool" https://youtu.be/Z5sEaqgdWQ0?si=BT-dpVsXvmXWGSSJ 
Complete Recorded Works 1923-1938 https://youtu.be/S0sgG-HkGvU?si=hVx3B6tur4IDvluJ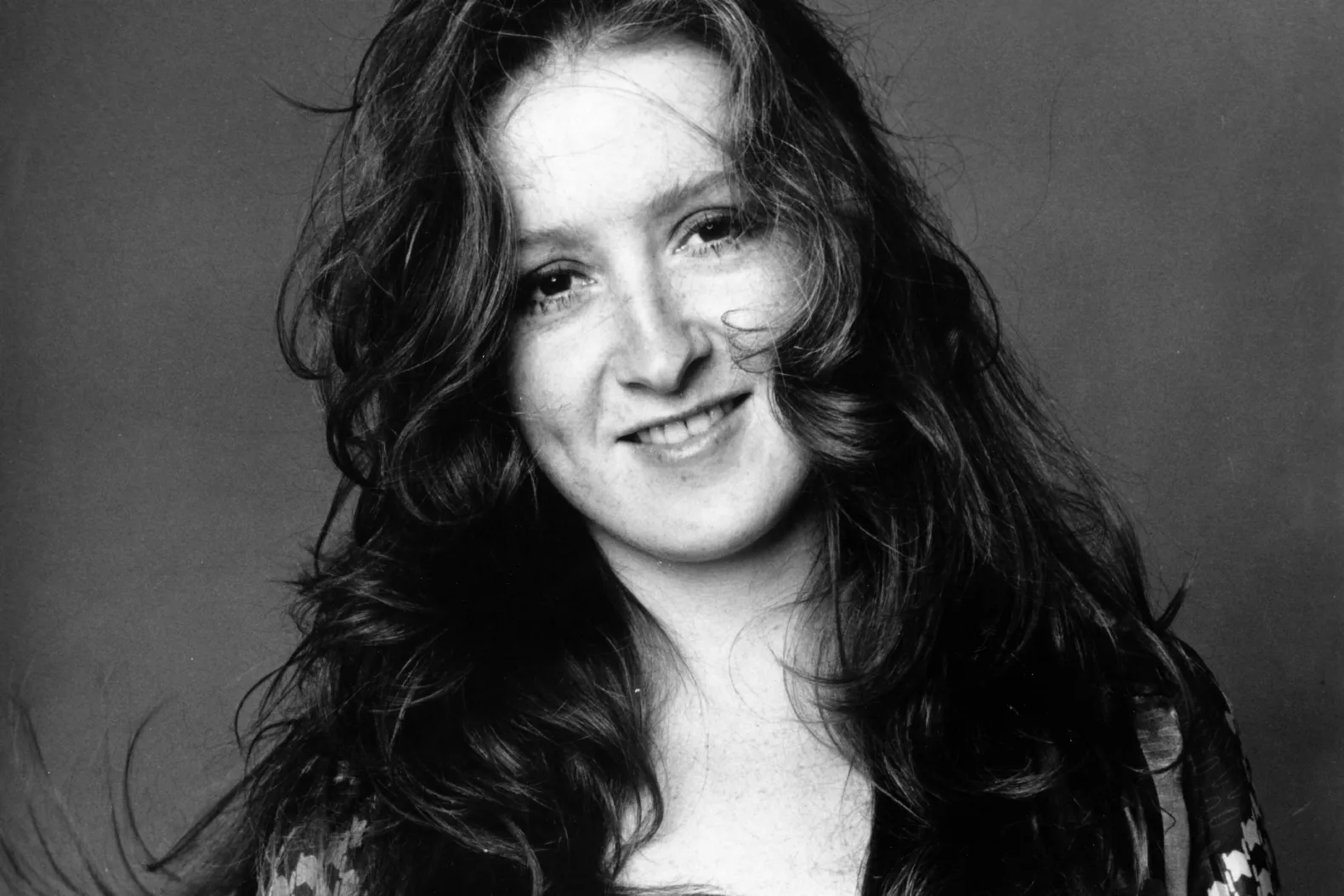 Bonnie Raitt 
Born November 8, 1949 
"A rocker, a blueswoman, a maker of soulful, rootsy music" 
Song Performed: "Give it Up or Let Me Go" 
A woman who needs no introduction. Bonnie Raitt begins with the blues. The boho daughter of musical-theater mainstays, she started playing and singing in blues and folk festivals and nightclubs as a teenager alongside legends and lifers like Howlin' Wolf and Misssissippi Fred McDowell. By the time she was 8, Raitt was learning to play guitar by listening to the 1950s folk revivalists before transitioning into the blues of Muddy Waters, Elmore James, and Son House, among many others. On her first few records she recorded several direct tributes to the classic female blues singers of the '20s and '30s, and she performed live with survivors like Sippie Wallace and Alberta Hunter, but her sharp slide guitar isn't limited to the female line: She absorbed as much from Lightnin' Hopkins, Muddy Waters, and Freddy King as from Memphis Minnie, Sister Rosetta Tharpe, or Barbara Lynn. "Give It Up or Let Me Go" backs up her bottleneck wizardry with classic New Orleans jazz, a pairing that was common in the days of Mamie Smith. Raitt embraces another, raucous side to the history of women's music. 
Her first album to track on the billboard was Give it Up featuring the title track Give It Up or Let Me Go. The album was listed by Rolling Stone as one of the 500 Greatest Albums of All Time. 
At the 2023 Grammy Awards, Raitt was honored with three trophies for her work on Just Like That in the categories of Best Americana Performance, Best American Roots Song, and Song of the Year for the album's title track. The triumphant night proved yet again that Bonnie Raitt remains one of today's most powerful artists.
Deep Dives: 
Bonnie with Al Green, Joss Stone and others https://youtu.be/rg7EwBLPAXo?si=UnIKsoOGh92GAoc4
Bonnie with John Lee Hooker https://youtu.be/Si0teRtHY8o?si=3m-qGgXblSooN8BB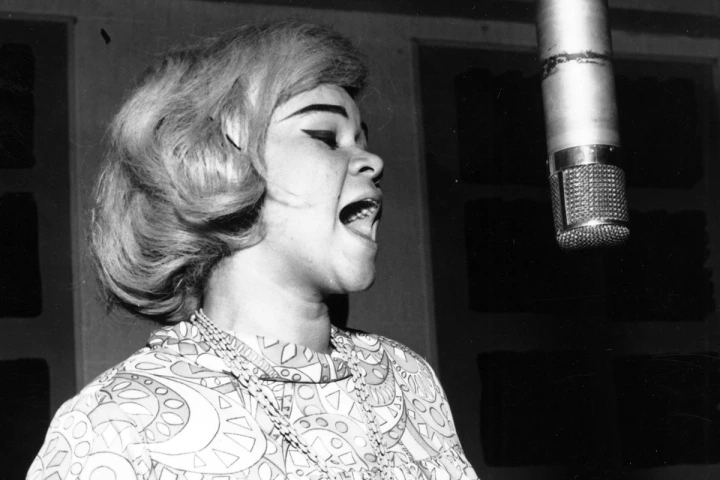 Etta James 
January 25, 1938 – January 20, 2012 
"One of the greatest voices of her century" 
Song Performed: "Dust My Broom" 
James's deep and earthy voice bridged the gap between rhythm and blues and rock and roll. She won six Grammy Awards and 17 Blues Music Awards. She was inducted into the Rock and Roll Hall of Fame in 1993, the Grammy Hall of Fame in 1999, and the Blues Hall of Fame in 2001. She also received a Grammy lifetime achievement award in 2003. Rolling Stone magazine ranked James number 22 on its list of the 100 Greatest Singers of All Time; she was also ranked number 62 on Rolling Stone's list of the 100 Greatest Artists of All Time. 
After a tumultuous and abusive childhood, the teenage phenomenon (who also started singing in church) sang with a raw, unharnessed energy that matched her male counterparts. Her first hit, in fact, was an in-your-face reply to Hank Ballard's "Work With Me Annie"; she was 15 when she wrote and cut "Roll With Me Henry" (aka "The Wallflower"). Etta's erotic audacity echoed the raunch of sisters like Bessie Smith and Ma Rainey, but in any era she would be considered a front-line feminist, a womanchild strong enough to dramatize the outrage of her gender, to break old chains and signify, "I don't want a watchdog…I want a man." 
In the 1960s, James was signed to Chess Records by Leonard Chess. She was the first lady of Chess Records. Her most famous records "I'd Rather Go Blind" , "At Last", "Something's Got Hold On Me",  and All I Could Do Was Cry" were all recorded during her time at Chess Records. 
Etta James was a powerhouse vocalist who used realism to her advantage. She allowed her life experiences to guide and influence her music. Her use of realism within her music showed and influenced others that being vulnerable allows for a greater connection with the audience. Through her music, she believed that she was singing of precious moments and precious life. 
Etta James inspired and influenced genres (R&B and soul) and many artists (Diana Ross, Tina Turner, Beyoncé, Adele, Amy Winehouse, among others, and every karaoke queen on a random Friday night!).
Deep Dives: 
Etta with John Lee Hooker and Carlos Santana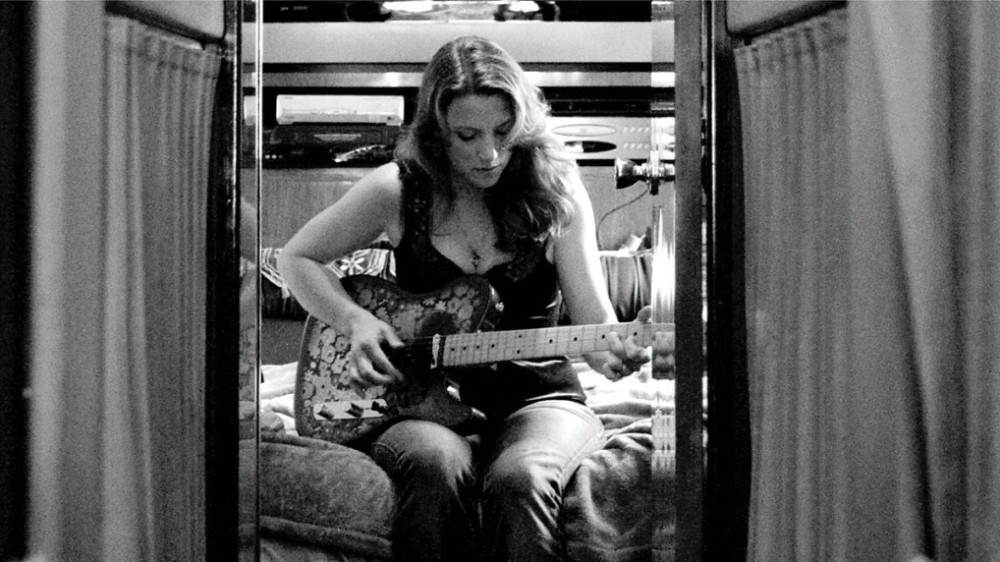 Susan Tedeschi 
Born November 9, 1970 
Song Performed: "It Hurt So Bad" 
Her voice has been described as a blend of Bonnie Raitt and Janis Joplin, both of whom she claims as influences and her guitar playing is influenced by Buddy Guy, Johnny "Guitar" Watson, Stevie Ray Vaughan, Freddie King and Doyle Bramhall II. 
Susan Tedeschi, an American blues/rock singer and self-taught guitarist, has received five Grammy nominations. She has six albums to her credit. Three of them, Back to the River (2008), Hope and Desire (2005), and Wait for Me (2002) reached #1 on Billboard's Blues Albums chart. 
Tedeschi's vocal influences are: Mahalia Jackson, Aretha Franklin, Bonnie Raitt, Janis Joplin, Buddy Guy, Jimi Hendrix, Charlie Parker, Stevie Ray Vaughn, Magic Sam, Big Mama Thornton, Bob Dylan. Buddy Guy, Magic Sam, Freddie King, and Johnny "Guitar" Watson are all said to have been key influences in Tedeschi's style of guitar playing. Tedeschi described the soulful song "It Hurt So Bad" as "something Etta James or Otis Redding might have done."  
Freely mixing the blues with R&B and gospel influences, she has integrated the genre's diverse strains into a fluid and powerful amalgam of fiery electric guitar work and impassioned vocals. 
The 25th anniversary release of Just Won't Burn (remastered and with previously unreleased tracks) drops on September 22, 2023.
Deep Dive: 
Susan with BB King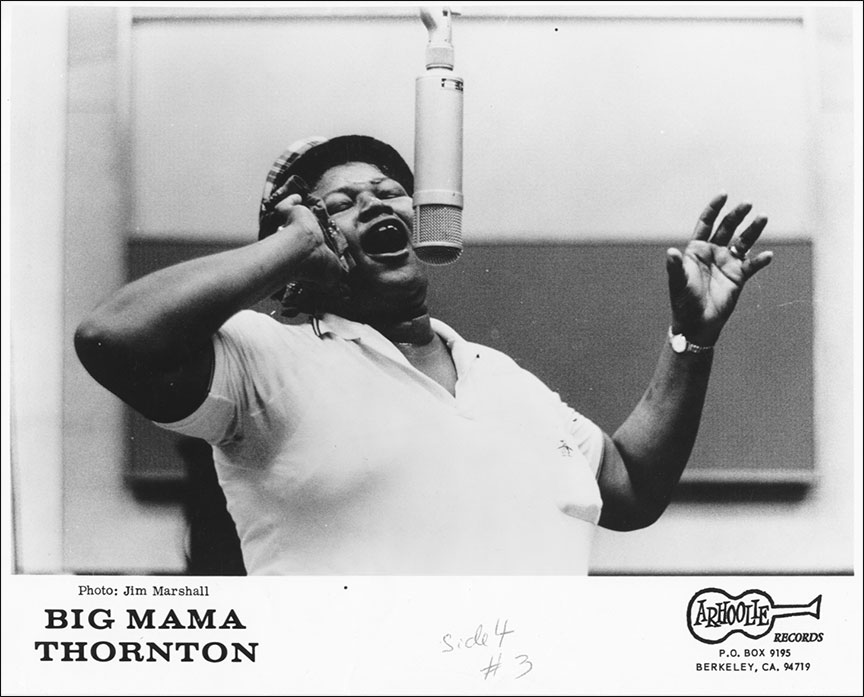 Big Mama Thornton 
December 11, 1926 – July 25, 1984 
Song Performed: "Hound Dog" 
Willie Mae Thornton was introduced to music in a Baptist church, where her father was a minister and her mother a singer. Thornton and her six siblings began to sing at early ages. After her mother died when the singer was just 12, and she left home to pursue a career as an entertainer. She joined the Georgia-based Hot Harlem Revue as an accomplished singer, drummer, and harmonica player and spent seven years as a regular performer throughout the South. Following her years as a traveling blues singer, Thornton moved to Houston to begin her recording career. "A new kind of popular blues was coming out of the clubs in Texas and Los Angeles, full of brass horns, jumpy rhythms, and wisecracking lyrics." 
After a few early performances cutting her teeth as a hopeful singer, she was hailed as the 'New Bessie Smith', which was ironic, as one of Thornton's idols was 'Empress of the Blues' herself. In fact, it was from watching Smith's performances that she learnt her craft. Thornton, it has to be said, was also massively indebted to Memphis blues heroine Memphis Minnie, who she admired greatly. 
In 1952 Hound Dog was released. It sold more than half a million copies and went to number one on the R&B chart, helping to bring in the dawn of rock 'n' roll. Although the record made Thornton a star, she reportedly saw little of the profits. Thornton's success with "Hound Dog" was followed over three years later by Elvis Presley recording his hit version of the song. His recording at first annoyed Leiber (producer) who wrote, "I have no idea what that rabbit business is all about. The song is not about a dog, it's about a man, a freeloading gigolo." But Elvis' version sold ten million copies, so today few fans know that "Hound Dog" began as "an anthem of black female power." Similarly, Thornton originally recorded her song "Ball 'n' Chain" for Bay Tone Records in the early 1960s, "and though the label chose not to release the song... they did hold on to the copyright" – which meant that Thornton missed out on the publishing royalties when Janis Joplin recorded the song later in the decade. 
Thornton's performances were characterized by her deep, powerful voice and strong sense of self. She was given her nickname, "Big Mama," by Frank Schiffman, the manager of Harlem's Apollo Theater, because of her strong voice, size, and personality. Thornton stated that she was louder than any microphone and did not want a microphone to ever be as loud as she was. Alice Echols, the author of a biography of Janis Joplin, said that Thornton could sing in a "pretty voice" but did not want to. Thornton said, "My singing comes from my experience... My own experience. I never had no one teach me nothin'. I never went to school for music or nothin'. I taught myself to sing and to blow harmonica and even to play drums by watchin' other people! I can't read music, but I know what I'm singing! I don't sing like nobody but myself." 
Thornton wrote twenty blues songs. Her "Ball 'n' Chain" is included in the Rock and Roll Hall of Fame list of the "500 Songs That Shaped Rock and Roll". It was not until Janis Joplin covered Thornton's "Ball 'n' Chain" that it became a hit. Though Thornton did not receive financial compensation for her song, Joplin arranged for Thornton to open shows for her. Joplin found her singing voice through Thornton, who praised Joplin's version of "Ball 'n' Chain", saying, "That girl feels like I do." 
Thornton recorded albums for the Arhoolie and Mercury labels, including collaborative albums such as Big Mama Thornton with the Chicago Blues Band (1967) with Muddy Waters and Ball 'n' Chain (1968) with Sam Lightnin' Hopkins. 
Thornton's artistry was that she defied social mores and what was expected of her. She did what she wanted.
Deep Dive: 
Big Mama with Aretha Franklin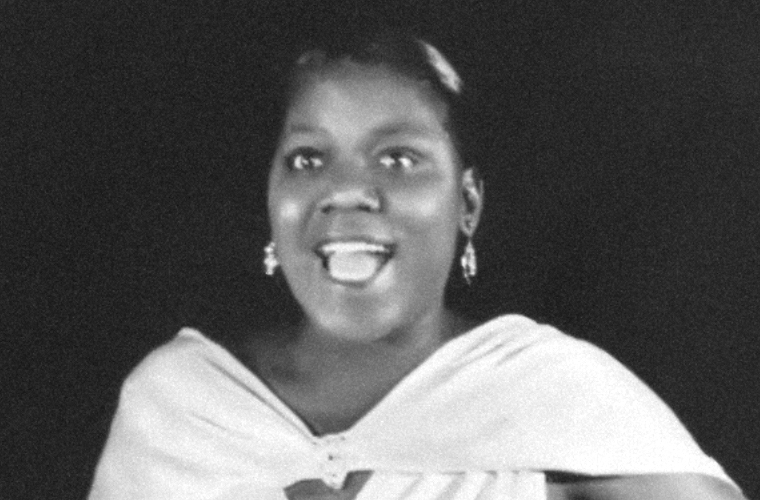 Bessie Smith 
1894 (or 1895) - 1937 
"The Empress of the Blues" 
Song Performed: Nobody Knows You When You're Down and Out 
She was big and brown and built high off the ground — "a hell of a woman," men called her, but most women said she was "rough." And while there were other blues singers in the first half of the 20th century — some who shared her surname — none could be mistaken for Bessie Smith. Not Mamie Smith or Clara or Trixie or Ruby or Laura. 
None of the others could sing with her combination of field holler and Jazz Age sophistication. None could throw her voice from the stage — without a microphone — and make a balcony seat feel like the front row. None made such an artistic impression on her contemporaries in jazz, or her disciples in rock 'n' roll. That's because she was the "Empress of the Blues" — and empress is, by definition, a solo gig. 
"There was a misery in what she did," said Alberta Hunter, who wrote the lyrics to Smith's first commercial release, "Downhearted Blues." "It was as though there was something she had to get out, something she just had to bring to the fore." 
Smith's childhood in 1890s Tennessee began with a series of setbacks that most people don't get over: Her parents were dead by the time she was 10, and she and her siblings were raised in Chattanooga by an aggrieved older sister. They nearly starved. For money, her sister took in laundry. Young Bessie sang on the street and at churches that sent for the child with the extraordinary voice. 
By the age of nine, she had a following. By 16, she'd met blues great Ma Rainey and begun traveling with the Rabbit Foot Minstrels, a touring variety show that played to rural populations of the South and Midwest. By 24, Smith had lit out as a solo act — based in Atlanta and attaching herself to other traveling shows and entertainments. 
In 1923 (at the age of 28), an agent at Columbia Records heard Bessie sing and invited her to New York City for an audition. Within a reported 10 months of signing Smith, the Columbia label sold two million records. Over the next four years, her sales reached six million. But she sang a wider repertoire as a featured performer in vaudeville, in her traveling tent show, on theatrical tours, and, later, in jazz clubs. The blues made Smith the highest paid black entertainer of her era. A young Louis Armstrong, after recording with her, asked if she had change for a $100. She lifted her dress to reveal a carpenter apron filled with money. 
Despite her commercial success, Bessie's grave had no headstone for more than 30 years. Janis Joplin helped buy the headstone in 1971 just two weeks before her own untimely death. The other person who helped buy the stone was Juanita Green: a little girl who Smith once met at a Philadelphia talent show and told to give up singing and stay in school. The conversation is reportedly as follows: 
"Is you in school?" Smith asked. 
"Yes ma'am," the little girl said. 
"Well, you better stay there, 'cause you can't carry a note."
Deep Dive: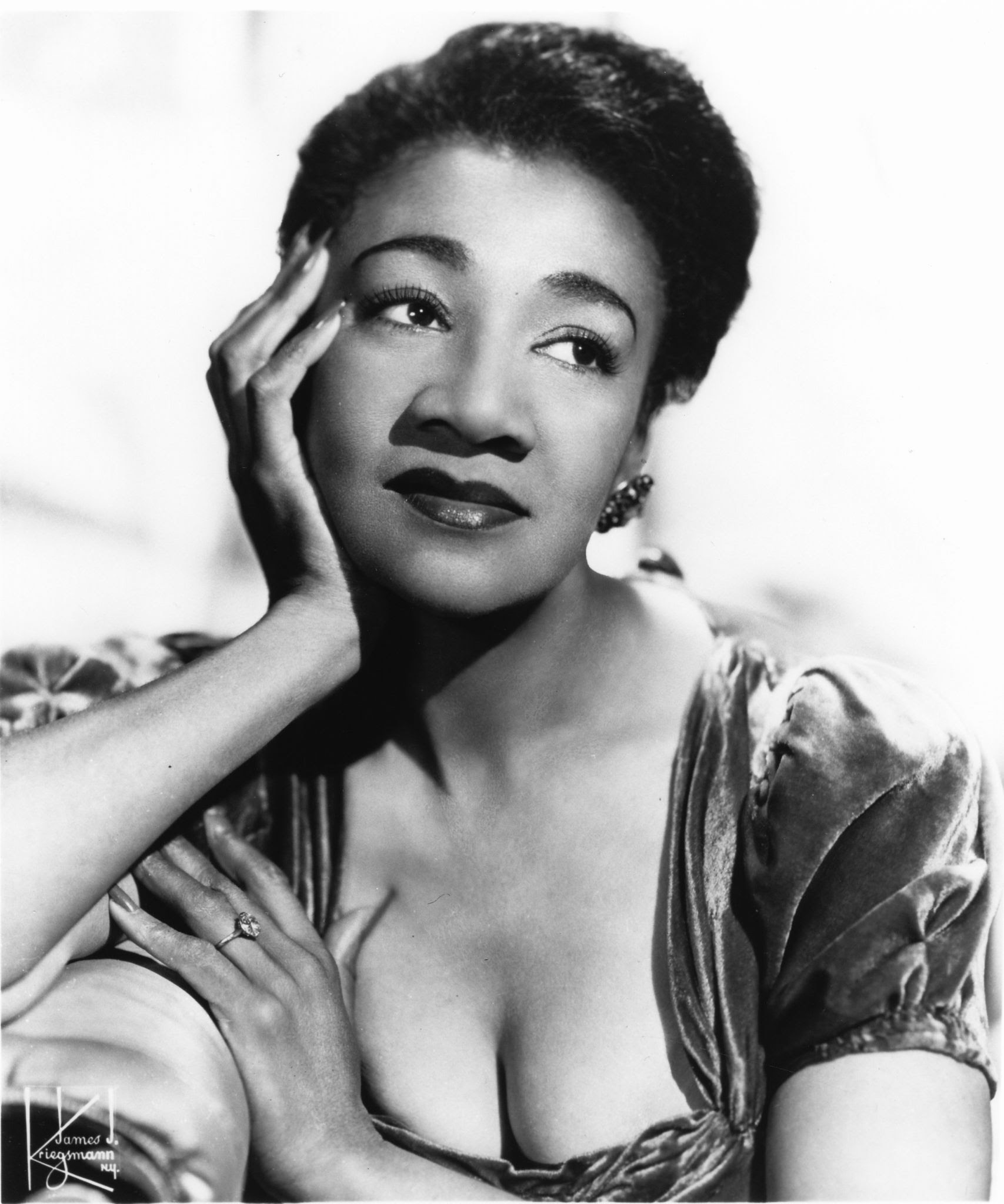 Alberta Hunter 
1895-1984 
Song Performed: "My Handy Man Ain't Handy No More" 
Alberta Hunter was a key link between the country-based and melodic female blues of the early 1920s and the vaudeville scene which had a much wider audience. She was also the first of a number of female artists who would find success singing the blues. 
She was born in Memphis, Tennessee, but left for Chicago, Illinois at age 11 after her father died. She peeled potatoes in a boarding house until she could find a job singing blues, the first opportunity was at a Chicago brothel, as entertainment for the prostitutes and their clients. Hunter was always sure to send part of her money back to Memphis to support her mother. 
She peeled potatoes by day and hounded club owners by night, determined to land a singing job. Her persistence paid off, and Hunter began a climb from some of the city's lowest dives to a headlining job at its most prestigious venue for black entertainers, the Dreamland ballroom. She had a five-year association with the Dreamland, beginning in 1917, and her salary rose to $35 a week. 
Hunter gradually worked her way up to Chicago's prestigious Dreamland Café, singing for King Oliver's Band for five years. It was at the Dreamland where Hunter was first discovered by talent scouts for Paramount Records in July 1922.  She later recorded for Black Swan, Okeh, and Victor where she established herself as an extraordinary singer and songwriter. 
Different from the other blues singers who performed in vaudeville, Hunter's blues had a cabaret influence. Hunter unique style in blues stemmed from her incredible ability to improvise lyrics, adding melodic and textual twists. 
Hunter wrote "Downhearted Blues" with Lovie Austin and recorded the track for Ink Williams at Paramount Records. She received only $368 in royalties. Williams had secretly sold the recording rights to Columbia Records in a deal in which all royalties were paid to him. The song became a big hit for Columbia, with Bessie Smith as the vocalist. This record sold almost 1 million copies. Hunter learned what Williams had done and stopped recording for him. 
Hunter eventually moved to New York City where she continued to write, perform and tour nationally and internationally. In the 1950s, she led U.S.O. troupes in Korea, but her mother's death in 1957 led her to seek a radical career change. She retired from music and began a career as a nurse. She reduced her age, fabricated a high school diploma and enrolled in nursing school. She worked as a scrub nurse for 20 years, never missing a day, never revealing anything about her past. In 1977, the hospital, under the impression that she had reached the mandatory retirement age of 70, made her retire. She was actually 82. 
In 1961, while still working at Goldwater Memorial Hospital she was persuaded to participate in two recording sessions. And so began the beginning of her second act as a musician. She continued to perform and record until her death in 1984 at the age of 89. 
In October 1968, Hunter was honored in Memphis, where it was proclaimed to be Alberta Hunter Day throughout Tennessee. Alberta Hunter was inducted into the Blues Hall of Fame in 2011 and the Memphis Music Hall of Fame in 2015. 
To the end, Alberta Hunter lived up to the philosophy expressed in one of her songs: ''Don't try to tame me,'' she sang, ''let me have my fun. I'm having a good time living my life today because tomorrow I may die.'' 
Glancing around at her audience, she would add, ''and I ain't passin' nothin' by!''
Deep Dive: 
Two Fisted Double Jointed Rough and Ready Man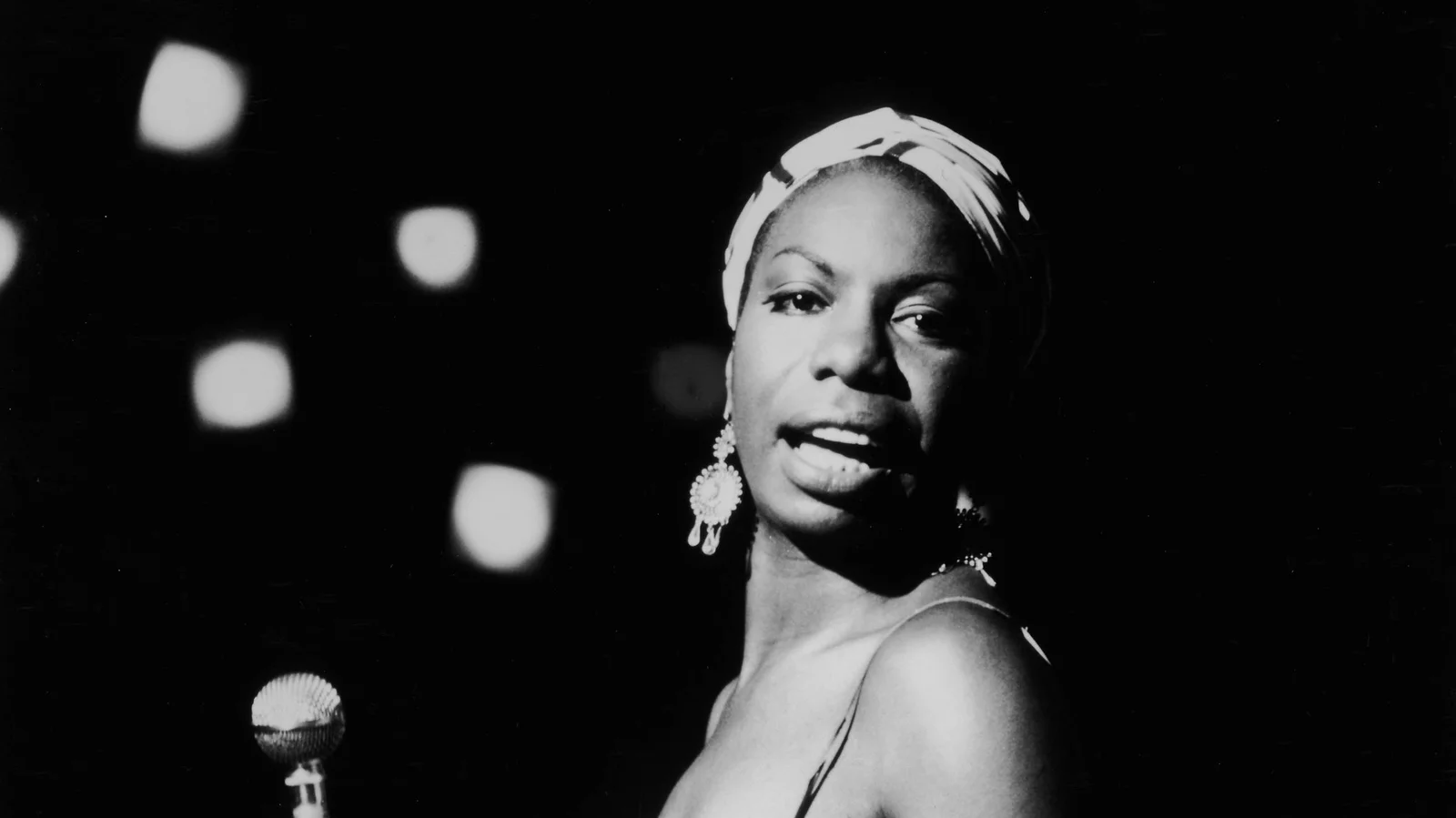 Nina Simone 
February 21, 1933 – April 21, 2003 
"The High Priestess of Soul" 
Songs Performed: "Blues for Mama", "Little Liza Jane" 
Nina Simone was a singer, pianist, songwriter, and civil rights activist. Mostly known as a jazz singer, her music blended gospel, blues, folk, pop, and classical styles. Simone was billed as a jazz vocalist, but she often rejected the label, viewing it as a reflection of her race more than her musical style and training. She self-identified as a folk singer, with a style that also incorporated blues, gospel, and pop, among others. She was able to cross genres as both a singer and pianist, and her classical background remained an important part of her musical identity. 
Born in Tryon, North Carolina, Nina's (Eunice Kathleen Waymon) father, John Divine Waymon, worked as a barber and dry-cleaner as well as an entertainer, and her mother, Mary Kate Irvin, was a Methodist preacher. The sixth of eight children in a poor family, she began playing piano at the age of three or four. Demonstrating a talent with the piano, she performed at her local church. Her concert debut, a classical recital, was given when she was 12. Simone later said that during this performance, her parents, who had taken seats in the front row, were forced to move to the back of the hall to make way for white people. She said that she refused to play until her parents were moved back to the front, and that the incident contributed to her later involvement in the civil rights movement. 
Recognizing her talent, the community established a local fund to assist her continued education. With the help of this scholarship money, she was able to attend Allen High School for Girls in Asheville, North Carolina. After being denied admittance to study piano at a prestigious Curtis Institute of Music, Nina moved to New Jersey where she began performing at the Midtown Bar & Grill on Pacific Avenue. The owner insisted that she also sing as well as play the piano, which increased her income to $90 a week. In 1954, she adopted the stage name "Nina Simone". Knowing her Methodist preacher mother would not approve of playing "the Devil's music", she used her new stage name to remain undetected. Simone's mixture of jazz, blues, and classical music in her performances at the bar earned her a small but loyal fan base. 
In 1958 she recorded George Gershwin's "I Loves You, Porgy" (from Porgy and Bess), which she learned from a Billie Holiday album and performed as a favor to a friend. It became her only Billboard top 20 success in the United States, and her debut album Little Girl Blue followed in February 1959 on Bethlehem Records. Because she had sold her rights outright for $3,000, Simone lost more than $1 million in royalties. 
On her debut album for Philips, Nina Simone in Concert (1964), for the first time she addressed racial inequality in the United States in the song "Mississippi Goddam". This was her response to the June 12, 1963, murder of Medgar Evers and the September 15, 1963, bombing of the 16th Street Baptist Church in Birmingham, Alabama, that killed four young black girls and partly blinded a fifth. She said that the song was "like throwing ten bullets back at them", becoming one of many other protest songs written by Simone. The song was released as a single, and it was boycotted in some southern states. Promotional copies were smashed by a Carolina radio station and returned to Philips. She later recalled how "Mississippi Goddam" was her "first civil rights song" and that the song came to her "in a rush of fury, hatred and determination". 
Simone stated that her controversial song "Mississippi Goddam" harmed her career. She claimed that the music industry punished her by boycotting her records. Hurt and disappointed, Simone left the US in September 1970, flying to Barbados and expecting her husband and manager Stroud to communicate with her when she had to perform again. However, Stroud interpreted Simone's sudden disappearance, and the fact that she had left behind her wedding ring, as an indication of her desire for a divorce. As her manager, Stroud was in charge of Simone's income. 
Simone lived out the rest of her life as an ex-pat amid controversy in the US while continuing to play for welcoming audiences abroad. 
The Curtis Institute of Music, which had rejected Simone back in 1950, named her an honorary doctor in music and humanities in 2003. Two days later, she died from cancer at her home in Carry-le-Rouet, France. 
Simone's legacy has often been overlooked because her music crossed genres and could not easily be categorized. It could also be argued that she was a victim of speaking out against US race relations of the 1960s. But it is undeniable that she left a profound mark on American music. Singers such as Aretha Franklin, Rufus Wainright, and Roberta Flack cite her as an important influence. Nina's indelible influence can be felt in artists such as Lauryn Hill, Alicia Keys, Rhiannon Giddens, Tracy Chapman and Janelle Monae, among others. She used her artistic voice as an instrument of protest during a time in history where such voices were silenced. 
In 2008, Rolling Stone named Simone to its list of the 100 Greatest Singers of All Time, and, in 2018, Simone was inducted into the Rock & Roll Hall of Fame.
Deep Dive: